Just imagine the frustration when you click on a webpage only to encounter an error message. It not only leads to an end but also causes users to abandon the site.
Having broken links affect your user experience and damage site credibility. Even a malfunctioning link can harm your presence by affecting how well your website ranks in search engines. As a result, broken links can cause more than inconvenience.
In this guide, we can go through how to fix broken links, explore the types of links, and provide recommendations for reliable tools to check for them.
What are Broken Links?
Broken links refer to hyperlinks that lead users to web pages or resources that have either been moved without proper redirection or no longer exist. When users click these links, they encounter an error message, precisely the "404 Not Found" page, indicating that the desired content is inaccessible.
There are reasons why this usually happens:
Page Removal or Content Deletion
URL Changes
External Website Changes
Misspelled URLs
Temporary downtime
Improper Anchor Text Use
Non-existent pages
Content reorganization
Expiry of Temporary Links
Unintentional link deletion
These issues can affect user experience, SEO rankings, and the overall credibility of your website. That's why it's crucial to identify and fix broken links on your website.
Why Is It Important to Fix Broken Links?
Search engines like Google depend on links to navigate and index websites. When your website has broken links, it can severely impact its SEO performance. Having broken links ruins seamless navigation, potentially frustrating users and making them leave.
Here are some of the most common effects of broken links:
User Experience
The key to a great user experience is smooth, seamless navigation. If links are broken, this flow can be disrupted, resulting in site abandonment. Without proper addressing, it can lead to less engagement and more bounces.
SEO Performance
Links play a critical role in the crawling and indexing of websites by search engines. However, broken links disrupt this process and can negatively affect the SEO ranking of your website.
Reputation
Broken links can negatively impact your website's reputation. Having these issues signals a lack of maintenance and makes your site appear to be neglected or out of date.
Losing Opportunities
Broken links can cause you to miss opportunities. Whether it is the loss of potential customers or the failure to secure leads through effective call-to-actions, broken links can severely damage your business.
How Do You Fix Broken Links: Best Practices & Techniques
It's essential to have a well-structured, user-friendly website to provide a flawless user experience and boost your online reputation. A vital part of this process involves fixing broken links.
Your website may contain broken internal and external links, and we will guide you through the steps to resolve these broken links.
How to Fix Broken Internal Links
Internal links direct users to another page on the same website. They help enhance user experience and SEO, as they facilitate traffic flow and distribute link authority throughout your site. If you're dealing with broken internal links, these three methods will guide you on how to fix broken internal links effectively.
Replace or Remove
If the linked page no longer exists and you have a similar page, update the broken link to that page. And if there's no relevant page, you can remove the link.
Redirect
If the page has been relocated, use a 301 redirect; it's good for SEO!
Custom 404 Page
Create a user-friendly custom 404 error page that guides visitors to your site's primary pages or offers search functionality. This helps retain user engagement even when they encounter a broken link.
If you are looking for efficient ways to build internal links, here is a guide from our experts on SEO strategy for interlinks
How to Fix Broken External Links
External links, or outbound links, direct users from your website to a different domain or third-party source. External links can cite sources, enhance your content's credibility, or point visitors to valuable resources on other websites. Properly managed external links contribute to a more informative and trustworthy user experience.
Here's how to fix them:
Update
Update the link if the page moves. If you can't find an equivalent page, consider removing the link. Remember, a relevant and working link is always better than a broken one.
Check for Alternatives
If an external link is broken, search for an alternative source that provides the same or similar information.
Notify Website Owners
Reach out to the web admins of the external sites with broken links. Kindly inform them about the issue and request that they fix it.
Tools to Find Broken Links
Digital marketers and website managers need to keep an eye on broken links regularly.
Although we have previously discussed manual methods, there are also automated tools that can find broken links and fix them.
These tools allow you to detect broken links more efficiently, saving time and resources. We will cover three leading broken link checker tools that assist in identifying and fixing broken links on your website in this section.
Let's explore each one of them.
1. SuiteJar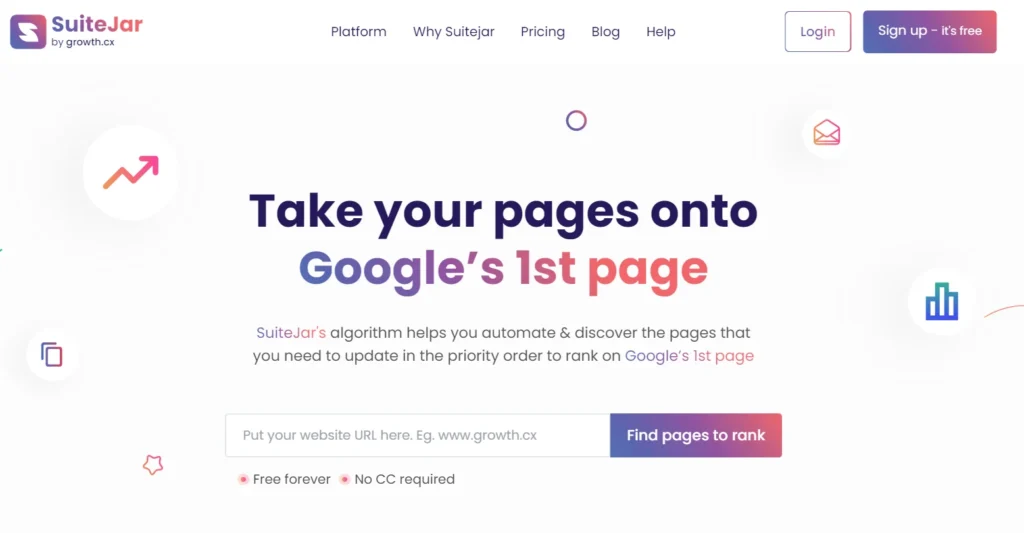 SuiteJar is an industry-leading broken link checker tool that allows you to track and monitor internal and external links on your website. This makes it easy to fix the broken links on your website.
It provides a comprehensive overview of problematic links, including faulty URLs, 404 errors, anchor text, and the link's source. Insights like this help website owners improve their performance by eliminating broken links.
SuiteJar goes beyond being just a backlink checker tool; it stands out in three essential features that contribute to your website's overall SEO performance.
The outdated page feature helps you identify all the web pages on your website with outdated content and allows you to maintain up-to-date content and avoid link deterioration.
This feature provides a visualization of all essential GA4 data in one place. Doing so assists you in getting a better understanding of what's working and what's not in your marketing efforts.
This helps you find pages on your website that have the potential to rank on Google's first page and offer actionable insights to achieve the goal.
Pricing
Starting at a budget-friendly price of $9, this full-suite SEO tool offers a cost-effective solution for managing and fixing broken links.
2. Google Search Console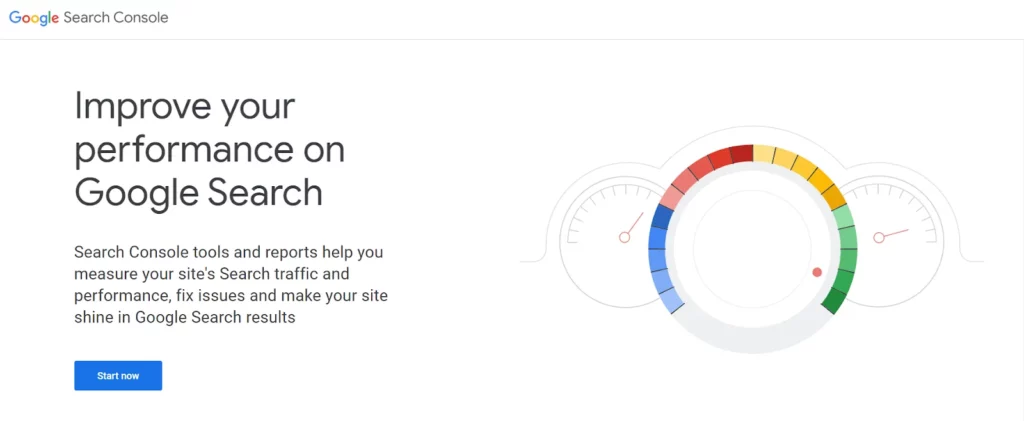 Google Search Console is an effective broken link checker tool from Google that can help you fix broken links on your website. This tool provides valuable insight into their website's performance and problems, including crawling and indexing issues. It identifies and reports both internal and external 404 errors, as well as incorrect URLs linked to your web pages.
However, it has limitations in advanced reporting and historical data. For more thorough and efficient broken link checking, SEO professionals often opt for dedicated tools designed to find broken links.
Suggested Read: 9 Best On-Page SEO Tools in 2023
3. Ahrefs

Ahrefs interface is easy to use and has detailed features for broken link checking. Using the tool, you'll be able to identify broken links with pinpoint accuracy and fix them with ease. You can also see which pages are doing well, monitor your competitors' links, and analyze your content thoroughly.
For startups and new companies, the cost of Ahrefs, starting at $99, can be a challenge, so take a look at some effective and affordable alternatives to Ahrefs.
Takeaway
In conclusion, broken links can harm your website. They make it hard for users and hurt your ranking on search engines. It's crucial to regularly monitor your website for broken links and take swift action to fix them. Tools like SuiteJar make it easy to track, identify, and fix broken links, improving user experience and website performance.
You can use these tools to keep visitors, improve SEO, and maintain a good reputation for your website. Also, If you need a tool to evaluate your website's overall SEO health, including checking for broken links, consider using a quality SEO analysis tool.