When you work hard to provide great content to your audience and deliver something valuable, you want to be sure it's gaining exposure and contributing to your website's incoming traffic. As a new website, it's challenging to compete with established brands that have years of great content.
That's where SEO tools come in.
From keyword research to link building, a variety of tools are available to help your content rank higher and drive organic traffic.
To make your work simpler! We have curated this blog to help you best with choosing the right SEO tool!
Types of SEO tools
If you think every SEO tool serves the same goal, you are wrong. The expertise focus differs from SEO tools, albeit sharing similar features. Therefore before we start getting into choosing the right SEO tool, you need to understand the types of SEO tools available in the market.
There are five types of SEO tools, and each type focuses on various metrics of your site, which helps rank factors.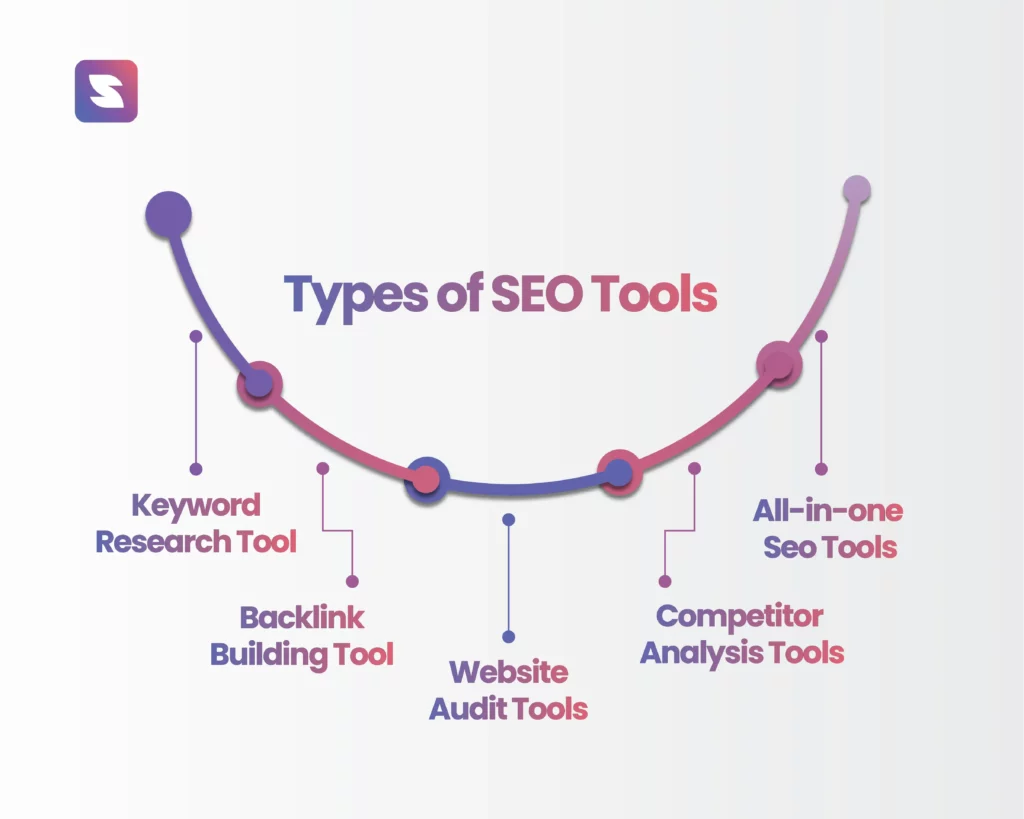 Tools for keyword research
Using the right keywords is essential to attract relevant customers [traffic] to the website. With the help of keyword research tools, you can do the following actions.
Researching keywords
Identifying which keywords are right for you and which have the most potential capability to attract traffic and clicks.
The tool should be able to provide correct values of a keyword's search volume, difficulty, and related keywords.
SERP rank tracking
Once published, you need to track and analyze the performance of each keyword. A rank-tracking feature in the tool can help with this. There are different rank-tracking tools available. Although they offer similar metrics, their functionality may differ.
Keyword tools examples
SuiteJar Keyword Planner
Google Adwords Keyword Planner
Keywords Everywhere
Tools for building links
These tools can provide insight into inbound and outbound links, as well as the amount and quality of those links. Link-building tools can help you improve your backlink profile and earn referral traffic by giving you insight into:
Backlink profile
Prospects for backlinks
Backlink profiles of competitors
Backlink profile
You can usually track your backlink profile, including your domain authority and spam score, using a backlink tool.
Website owners and SEOs can use link-building tools to find relevant sources to get quality backlinks, track their link-building progress, and measure the success of their link-building campaigns.
Prospects for backlinks
Link-building tools can help you identify prospects and sites likely to link to you if you reach out to them.
Backlink profiles of competitors
You can understand the websites your competitors are linking to.
Website audit tools
These tools can pinpoint issues that may be hindering the success of a website, such as
Slow loading times
Incorrect settings
Issues related to security
Pages that are broken
Setting up HTML
Mobile-friendliness
Information about metadata
Furthermore, they can boost SEO by determining keywords and phrases to enhance the website's ranking in search engine results.
Competitor analysis tools
These are used to evaluate the competitor's site. Companies can better understand their competitors, including the keywords they rank for, their backlinks, monthly traffic, and more.
They offer awareness of competitors' strengths and weaknesses. This allows businesses to target areas for improvement in their website.
An all-in-one SEO tool
Each of the above types of tools is effective in supporting one area of your SEO strategy. However, your site's rankings are determined by more than one factor. You will need to address each aspect of organic search for your website.
The all-in-one SEO software offers a number of features that allow you to analyze several aspects of your site concerning ranking factors. It includes keyword research, rank tracking, link-building audits, site audits, and other helpful tools that can be used to maximize your SEO efforts.
All-in-one SEO tools should offer you most (if not all) of the features you'll need to optimize your site and improve your SEO performance.
Must have key features for an SEO tool
Some of the must-have features for SEO tools are listed below. Let's dive in!
Rank tracking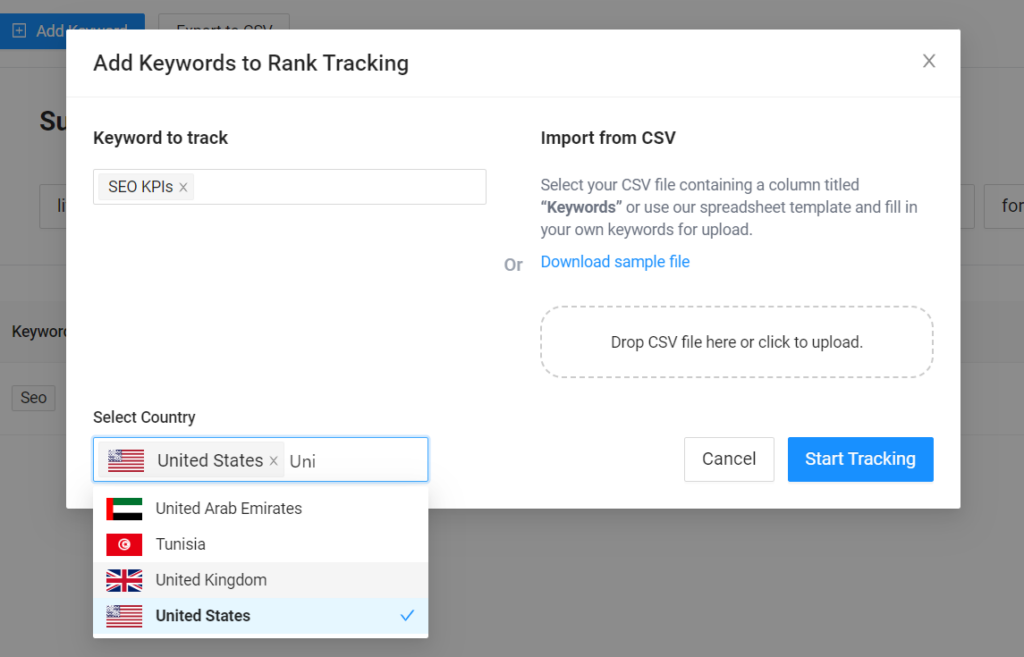 The feature helps you better understand your keyword ranking. It answers the below questions
Has there been an upsurge in the position of a particular keyword
Are you seeing any discernible boost in rankings consequent to changing the content on a page?
Does the current on-page optimization help raise ranking results?
What is the variance in ranking between various pages with their respective target keywords?
Keyword Research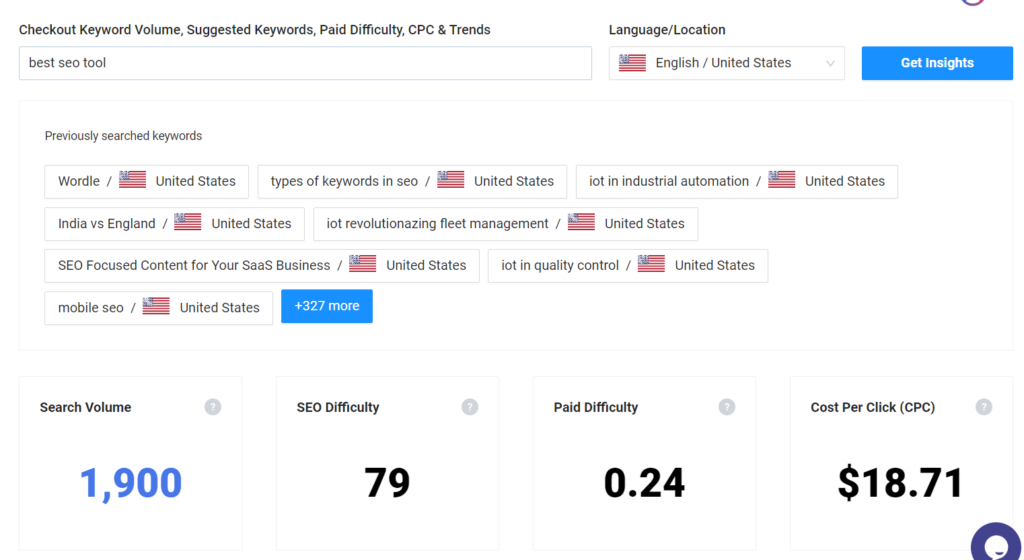 Find the perfect keyword for your website content with a robust keyword research feature. Good keyword research tools should include keyword volume, difficulty, and CPC. also, the features should offer research keyword metrics across different regions.
Choose an SEO tool that offers related keywords to your search query.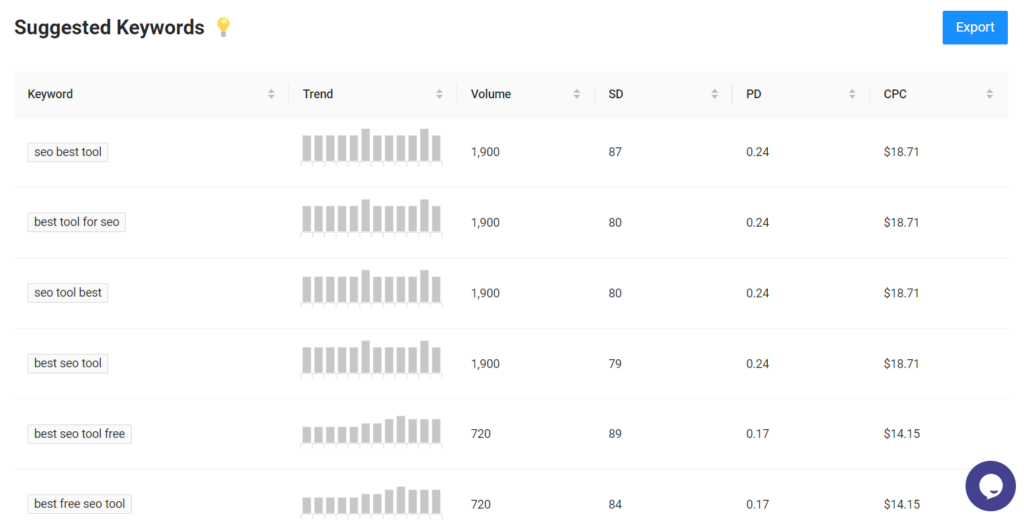 Web page auditor

Among the many features of an SEO tool, the web page auditor tool is essential for effective SEO strategies. Let's see how web page auditor tools help.
Identifying Technical Issues
The web page auditor tool is an automated tool that crawls through a website to identify technical issues. These issues include broken links, missing meta tags, duplicate content, and more.
Effective Keyword Optimization
The tool analyzes the website's content to identify underutilized keywords and suggests potential keywords that businesses can use to improve their rankings. The tool also helps identify pages with thin content, allowing businesses to optimize them with relevant keywords and improve their rankings.
Better User Experience
The web page auditor tool can help identify issues that affect the user experience of a website.
Competitor analysis
This feature helps you understand your competitors better. Doing so, also aids you in finding the best strategies for your website that really worked earlier. A good competitor analysis tool should give you the following
Competitor's backlink analysis
Keyword gap analysis
Position tracking
Keyword overview
Traffic analysis
Backlink/broken link checker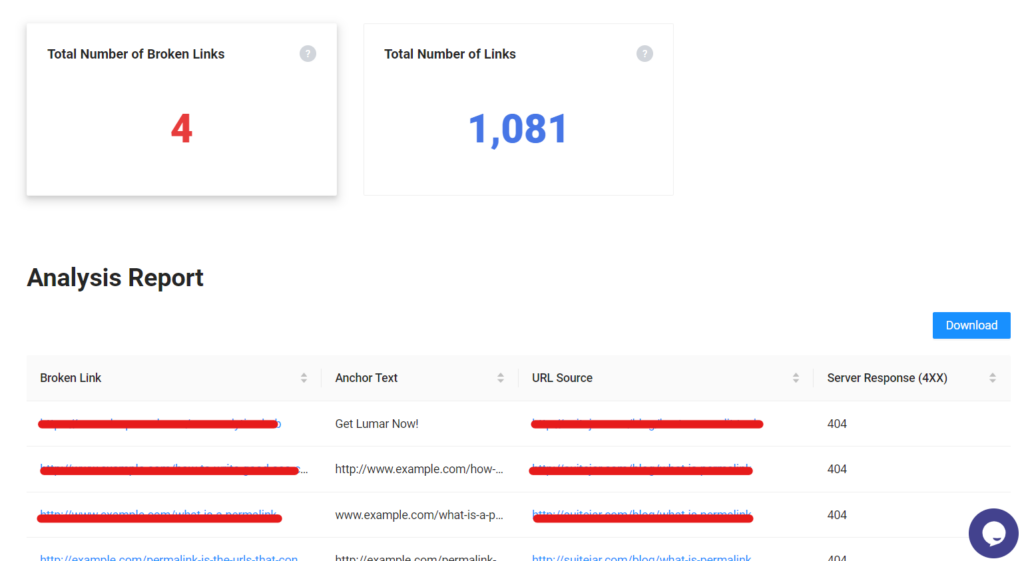 By using a backlink checker, you can identify the websites that are linking to your website, as well as the quality of those links. This information can help you improve your backlink profile and increase your website's visibility and authority.
It should be noted that broken links can harm your website's user experience and SEO performance. Therefore you can use tools like Suitejar to identify the broken links on your website and fix them. Doing so can improve your website's usability and prevent users from leaving your website. Additionally, fixing broken links can also help search engine crawlers to better index and rank your website.
By regularly using these tools, you can identify and address issues that may harm your website's performance in search engine result pages.
Choosing the Right SEO Tools
With so many options available in the market, it can be overwhelming to select the right tools that meet your business needs. In this section, we'll discuss some important considerations to help you choose the right SEO tools for your business.
Business needs
It's important to choose an SEO tool that aligns with your business needs. Consider the size and nature of your business when choosing a tool.
A small business may require a tool that is easy to use and affordable, while a larger business may require a tool that offers more advanced features and integrations.
Additionally, consider the industry you're in and the specific SEO requirements for your industry. You don't need a tool with advanced features and reports if you have a simple local business.
Basic functionality
Before investing in any SEO tool, it's important to understand the basic functionality it offers. Consider the specific features you require to improve your website's SEO.
For example, if you need help with keyword research, you may want to invest in a tool that offers in-depth keyword analysis and competitor research. Similarly, if you need help with backlink analysis, look for tools that provide detailed backlink reports and analysis.
Learning curve
SEO tools can be complex and require a learning curve. It's important to choose a tool that is easy to understand and use.
Look for tools that provide clear instructions and tutorials to help you understand the basics. Some tools may offer comprehensive documentation and webinars, while others may offer training courses for a fee.
Make use of the free trials and version of each tool to understand the ease of use before making a purchase.
Pricing
If the tool offers a free trial, take the time to explore the tool and make sure it's the right fit for your business. Additionally, consider the pricing options for the tool.
Some tools offer a one-time fee, while others may require monthly or yearly subscriptions. Make sure you understand the pricing structure before committing to a tool. And also, ensure that the pricing of the tool falls within your budget.
Integrations
Integrations are an important consideration when choosing SEO tools. Look for tools that integrate with other tools and platforms you use for your business.
For example, if you use GA and GSC, consider a tool that integrates with them to make optimization easier. Similarly, if you use social media platforms like Facebook and Twitter, look for tools that offer social media integration.
Why you should choose SuiteJar?
Choosing the right SEO tools for your business is crucial to improve your online presence and driving more traffic to your website. If you are still having trouble choosing one, might we suggest SuiteJar?
The tool offers all the key features we explained in the blog, plus 3 other features. They are
First-Page Ranker
SuiteJar's First-Page Ranker is one of a kind feature that helps increase the likelihood of ranking a web page in Google's first page. Upon integrating SuiteJar with your Google Search Console, the feature will conduct an in-depth analysis of all existing content.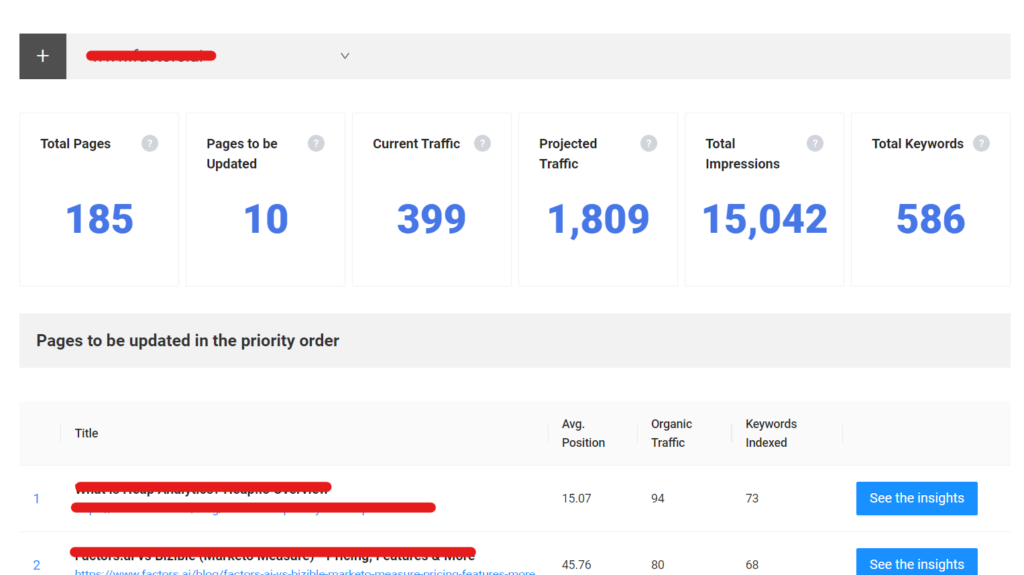 The feature will identify the pages/blogs that have outdated content and list them in priority order for optimization. By clicking on the insights, it provides users with the following information.
Focus keyword
Missing and suggested keywords to use
Last updated time
Ranking keywords
Backlinks the content has
And finally, an SEO checklist listing the missing alt tags, schema, meta tags, heading tags, and more. By optimizing your web page with the provided suggestions, the feature increases the page's likelihood of ranking.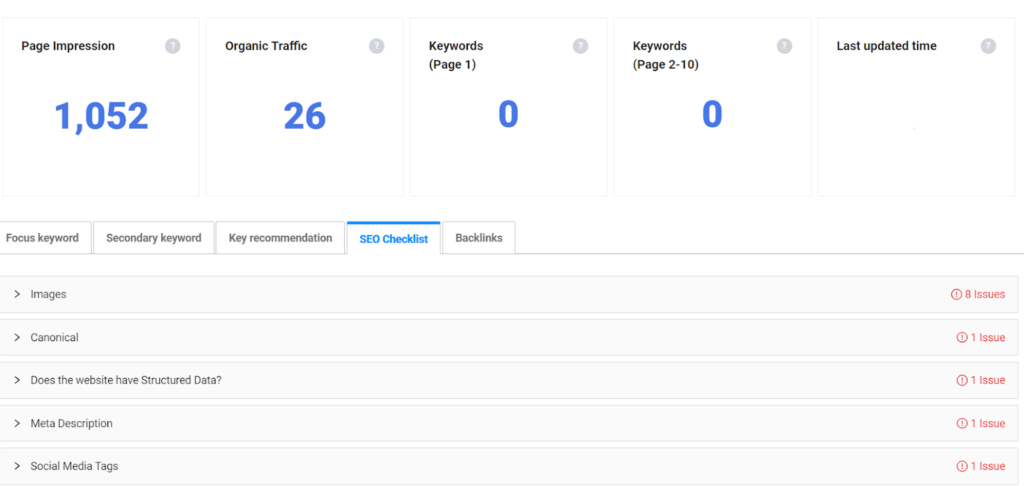 Easy Web Analytics
This is another unique feature provided by SuiteJar. Universal Analytics will be obsolete coming June 2023, and GA4 is not an easy to version to use. But by integrating GA4 with SuiteJar, we provide all key metrics in one glance. Following is a sneak peek into how the feature provides insights.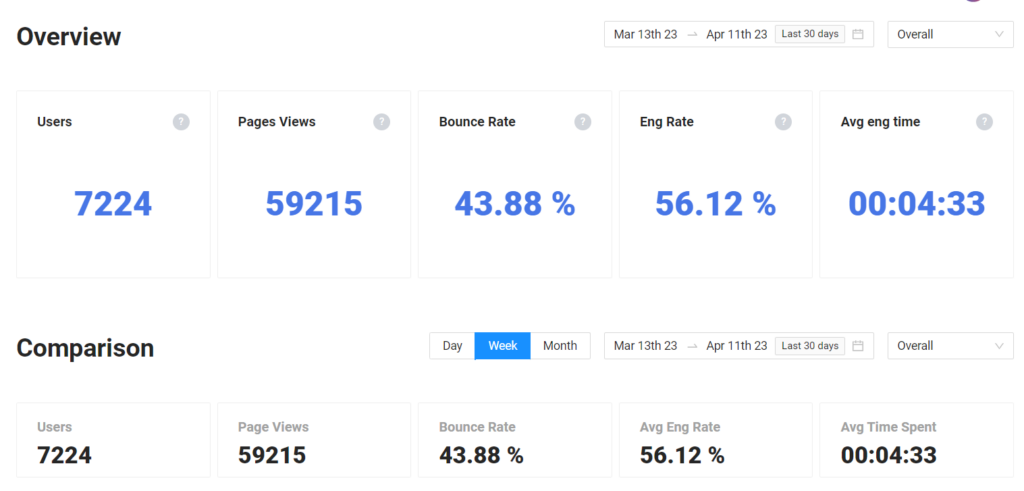 In addition to the above-mentioned, suitejar analyze the website content with the GA metrics and provides you with the pages that perform well with respect to the following metrics.
Page views
Total users
Average engagement time
Bounce rate
Engagement rate
Also, you can get the pages that have high/low engagement rate and time.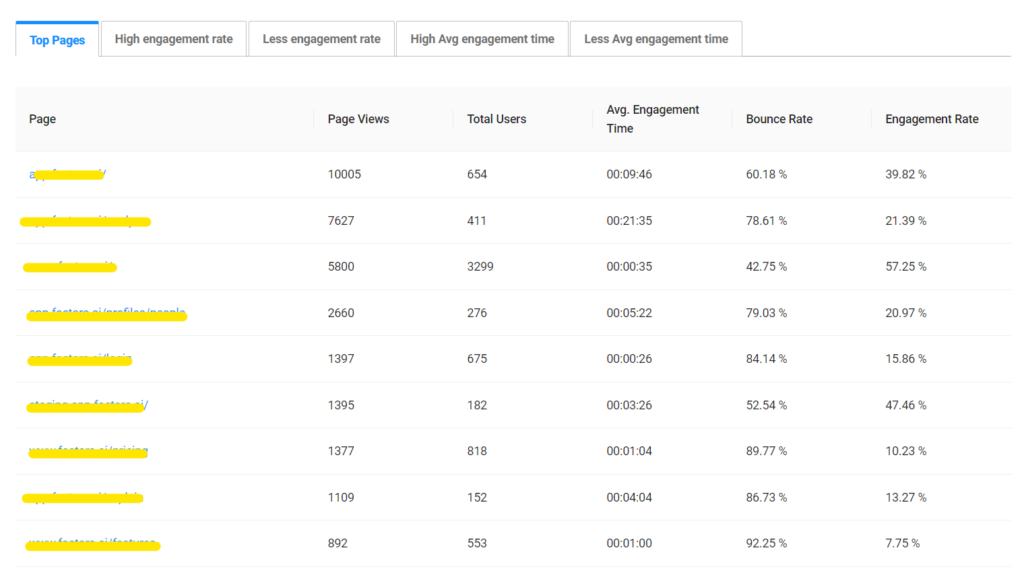 Webpage Tracker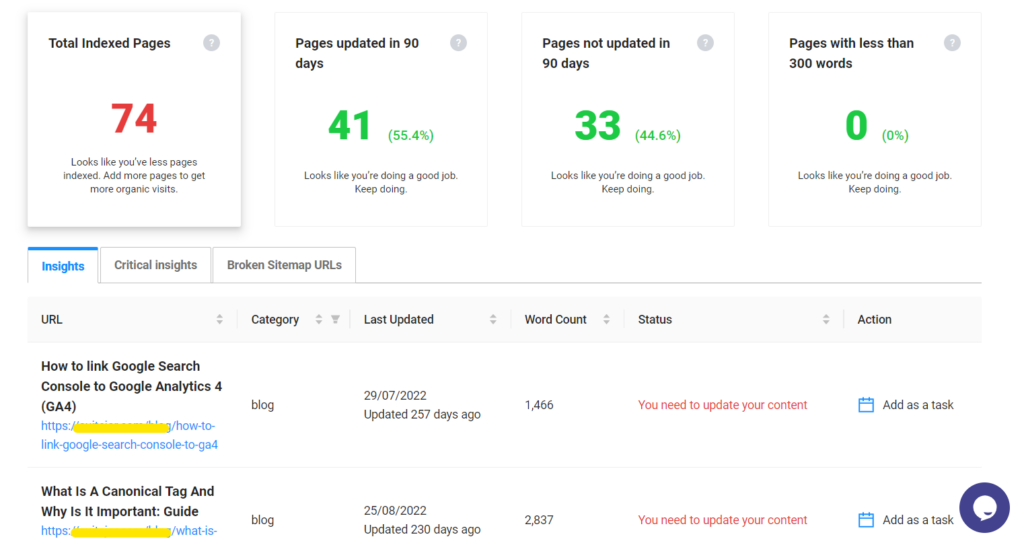 This is a simpler version of the First-Page Ranker. Without any integration with GA or GSC, this feature analyzes your website and identifies the number of pages that has outdated content. Though it doesn't provide any other insights into optimizing outdated content, it will help your website stay ahead with fresh and relevant content all the time.
Pricing
Suitejar offers a free version allowing users with the following benefits
Website Audit up to 100 pages per month
500 backlinks per month
100 keyword research per month
Rank tracking for 50 keywords (Monthly)
The paid plans are affordable for startups and SMBs, and also has a 14-day trial period to check the tool. Check the pricing plans
Lite – $9.9 per month
Plus – $39 per month
Pro – $49 per month