Good stories and messages can make people listen, think, and even act.

Everyone loves a good story, right? Just like we enjoy tales from books or movies, businesses have their own stories to share. And to ensure their stories are told just right, many companies are looking for the best storytellers to help them out. With so many great SaaS storytelling companies (Content Marketing) out there, it helps to know how they are unique, their strengths, competencies, and the range of services they provide.
So, we made a list of the 11 best content marketing agencies in 2023 that help businesses write their own stories that resonate with their audiences. Some of these teams offer a complete suite of marketing services, while others specialize and excel at a few.
No matter what you're looking for, our list has a marketing agency that can help grow your SaaS business.
Why B2B SaaS and Service-Based Companies Need Content Marketing
We all know the power of good storytelling.

Imagine you're at a party, and someone starts telling a captivating story. Everyone gathers around, listens closely, and feels connected, right?

This is exactly what businesses have to do today to get the attention of their audience. Here, businesses take on the role of a great storyteller at a party called the Internet.
But for B2B SaaS and service-based companies, telling their story isn't just about being heard. It's about building trust. When a company shares useful information or tells a story that resonates, people start to trust it. They see them as experts or leaders in their field.
But there's more! Good stories don't just stay in one place. They spread, travel, and reach new ears. In the online world, this means more visitors to websites and more potential customers. That's what we call 'organic traffic'. It's like word-of-mouth but on the internet.
Lastly, in the B2B space, where deals are big and decisions take time, storytelling is crucial. It's not just about selling a product; it's about building a relationship, understanding needs, and offering solutions. And what better way to do that than through compelling content?
So, for businesses wanting to make a mark, content marketing isn't just an option; it's a must-have tool in their toolkit.
Learn how to write content for better SEO with this easy guide.
Criteria for Selecting a Top Content Marketing Agency
Choosing the right team to help tell your business story is crucial. You wouldn't just choose anyone, right? You'd look for certain qualities to ensure your message resonates with your audience. When picking a content marketing agency, here are some key things to consider:
Expertise in the B2B Domain: It's essential to find an agency that deeply understands the B2B world. They should be familiar with its unique challenges and opportunities.
Proven Track Record with Case Studies: Case studies act as a portfolio for agencies. They showcase real examples of their work and the results they've achieved for other businesses.
Creative Storytelling Capabilities: An agency should have the ability to craft stories that stand out and connect with its audience in a meaningful way.
Data-Driven Approach and ROI Focus: The best agencies use data to guide their strategies. They understand what works and what doesn't, ensuring you get the most value for your investment.
By keeping these criteria in mind, you'll be better equipped to select a content marketing agency that aligns with your business goals and can effectively share your story.
The 11 Best Content Marketing Agencies in 2024
1. growth.cx

Meet growth.cx, a standout B2B SaaS content marketing agency that's all about helping startups shine online. They're not just any agency; they're closely affiliated with SuiteJar, giving them a unique edge in the market. With a deep focus on startups, they've mastered the art of crafting strategies that boost visibility and generate leads.
growth.cx's Proven Content Marketing Framework
growth.cx has a clear roadmap to success, and it's their 7-step process that sets them apart:
They start by diving deep into their clients' SaaS products.
A thorough competitor analysis is next to see where the opportunities lie.
They then analyze the market to spot trends and gaps.
Understanding what the target audience really needs is crucial, so they pinpoint their pain points.
With a list of pain points in hand, they research and shortlist the best keywords to target.
A data-driven content marketing calendar is then crafted, ensuring every piece of content has a purpose.
And the result? A strategy that hacks organic reach and visibility, making sure startups get noticed.
They don't just follow trends; they set them. By continuously updating and refining their strategies, they ensure that the content remains fresh, relevant, and impactful. It's this dynamic approach, combined with their expertise, that has startups and established businesses alike turning to growth.cx for their content marketing needs.
Diverse Content Marketing Services Offered
growth.cx is a one-stop-shop for all things content. They've got a strategy for every stage of the marketing funnel, from grabbing attention to sealing the deal. Their offerings include
Product Messaging to make sure the product's value shines through.
Service Pages that detail what startups offer.
Ad Copies that grab attention.
Informative Blogs, detailed Case Studies, and insightful White Papers.
Landing Pages designed to convert, and eBooks that position startups as industry leaders.
They even delve into Forum Content, Reports, and insights to ensure a holistic approach.
But what truly sets growth.cx apart is their dedication. With a team that lives and breathes the B2B SaaS space, they've scaled over 30+ products. They're not just about creating content; they're about creating value, ensuring every piece resonates with the audience and drives conversions.

2. eSearch Logix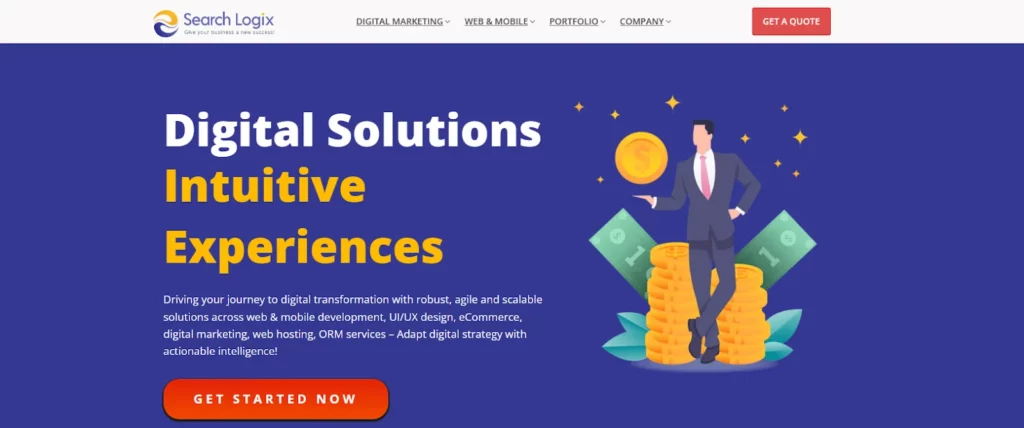 eSearch Logix stands out as a leading digital marketing agency, not just for its range of services but for its commitment to excellence. Based in India, they have carved a niche in the health and wellness and B2B services sectors. Their comprehensive approach includes SEO services, Online Reputation Management, Link Building, PPC Management, and even Website Design and Development.
Specialties:
SEO
Online Reputation Management
Link Building
PPC Management
3. UpRango

UpRango isn't just another SEO agency. They have a reputation for delivering results, especially in the automotive and e-commerce sectors. Their approach is holistic, ensuring that businesses not only rank well but also engage and convert their audience effectively.
Specialties:
4. Fullestop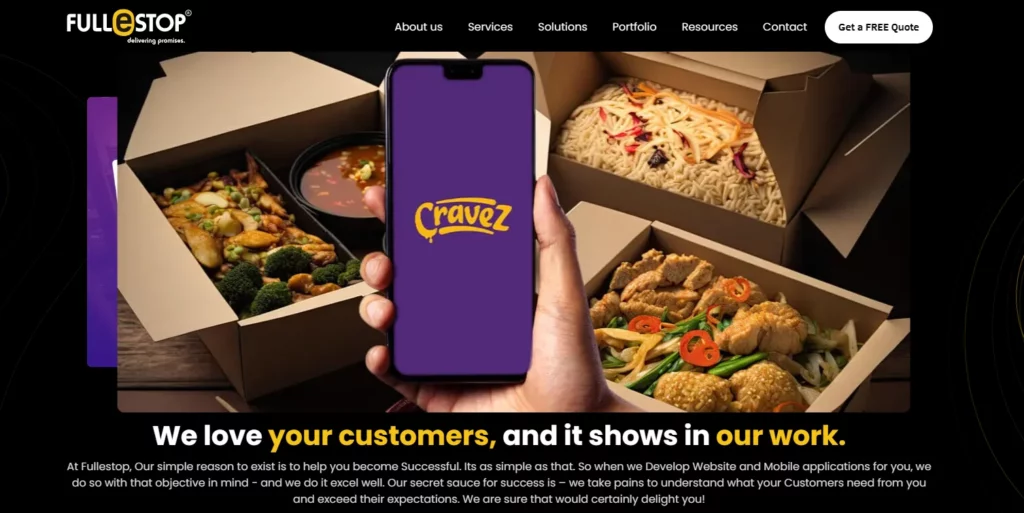 Fullestop believes in the power of understanding. They dive deep into understanding customer needs and then craft solutions that exceed expectations. Fullestop's expertise shines in the health and wellness, and B2B services sectors, making them a go-to agency for businesses in these niches.
Specialties:
Content Marketing
Copywriting
5. SocialCTR Solutions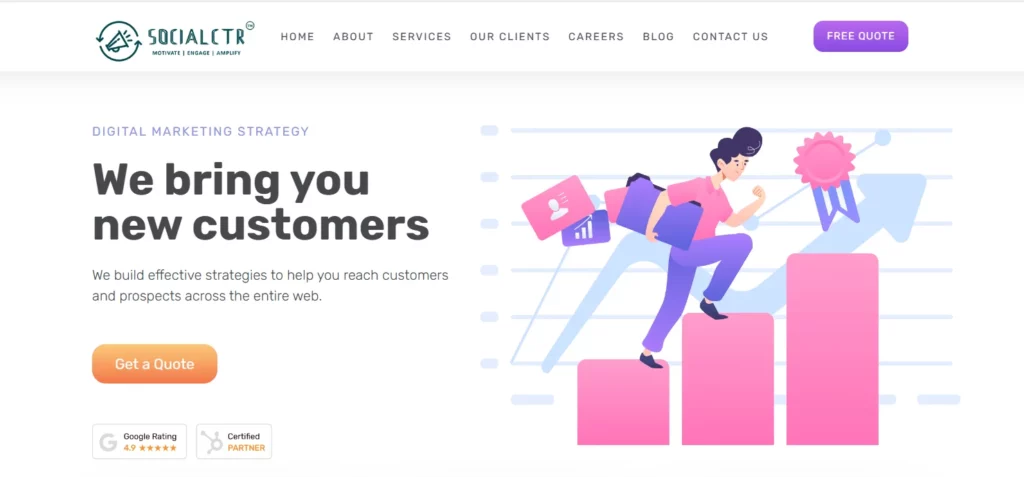 SocialCTR Solutions is truly global, with a presence in four countries. They offer a plethora of services, ensuring that businesses have a one-stop solution for all their digital marketing needs. Their reach extends to various countries. This has enabled them to work with multiple global brands.
Specialties:
SEO
SEM
SMO
Paid Marketing
6. Espial Solutions LLP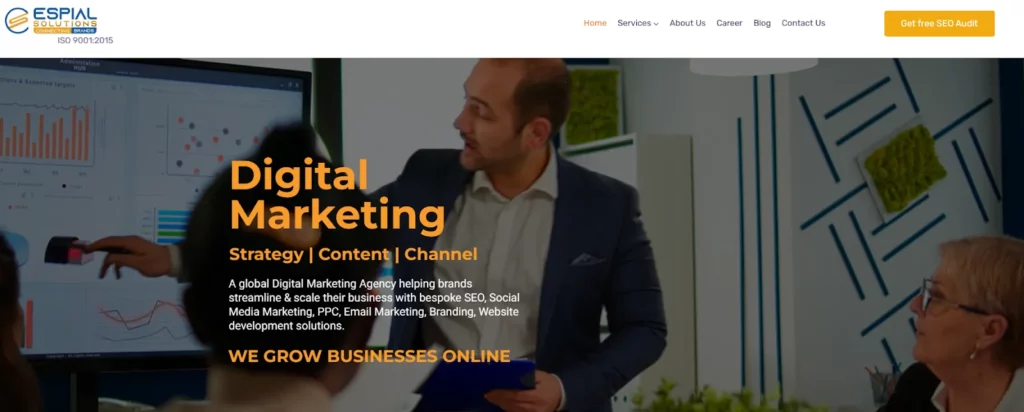 Overview: Espial Solutions LLP is more than just a digital marketing agency. They are growth partners. They focus on driving traffic, leads, and sales for businesses, especially in the manufacturing, health, and wellness sectors. Their range of services, from SEO to Email Marketing, ensures that businesses have a comprehensive strategy to achieve their online goals.
Specialties:
SEO
SMM
PPC
LinkedIn Outreach
Email Marketing
7. 97th Floor
97th Floor is a standout agency that crafts a unique bond between content and its audience. They design tailor-made marketing plans for every client, ensuring that the content speaks directly to its intended audience.
They have a diverse clientele spanning business, health, technology, B2C, and media/publishing sectors. Their approach is not one-size-fits-all; it's custom-tailored to fit the unique needs of each brand they work with.
Specialties:
Content automation
Customizable onboarding process
Innovative marketing strategies
8. Power Digital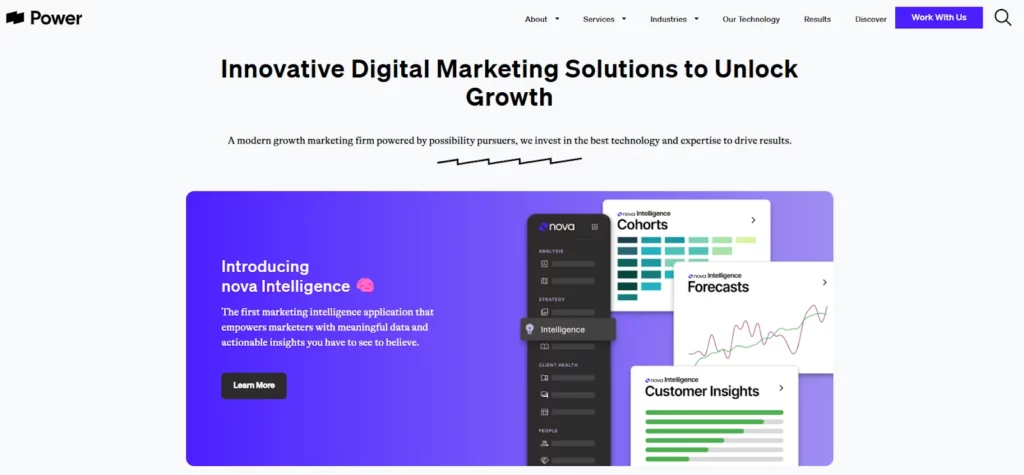 Just like how growth.cx leverages SuiteJar to grow their content marketing efforts for their clients, Power Digital has their unique marketing analysis platform, Nova. This platform is their secret weapon in boosting brand recognition and driving revenue growth.
Their expertise shines in serving SaaS, B2B, B2C, and private equity firms. Their approach is holistic, ensuring that every aspect of a brand's digital presence is optimized.
Specialties:
Full-service digital needs
Social content creation
9. Brafton

Brafton is more than just a marketing agency; they are a cohesive unit where teams collaborate seamlessly to transform potential projects into loyal customers. From their base in Boston, MA, they've carved a niche in serving sectors like finance, technology, education, healthcare, and software. Their approach is comprehensive, ensuring that every piece of content they produce resonates with the target audience.
Specialties:
High volume content production
Full-service content needs
10. Omniscient Digital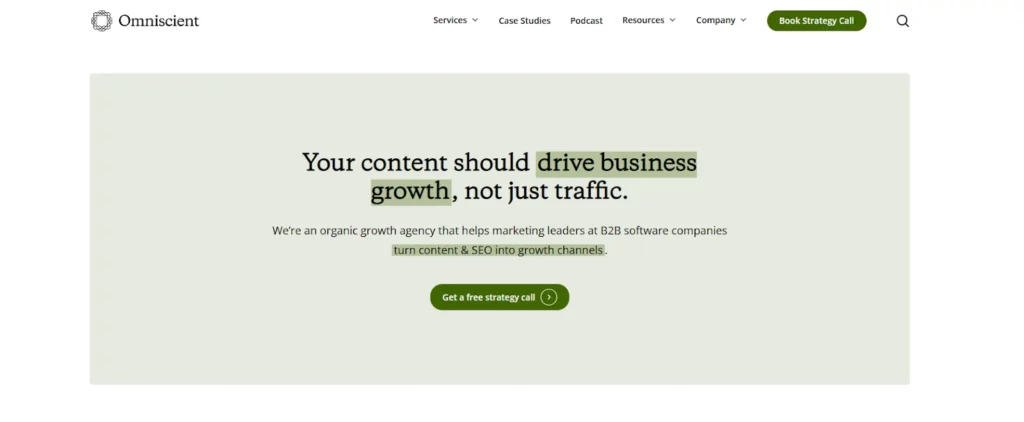 Omniscient Digital is laser-focused on B2B software companies, aiming to convert mere content into tangible business growth. They've mastered the art of tailoring their services to mid-sized SaaS companies. Their approach is all about understanding the unique needs of each client and crafting strategies that resonate with the target audience.
Specialties:
Tailored content strategies for mid-sized SaaS companies
11. Foundation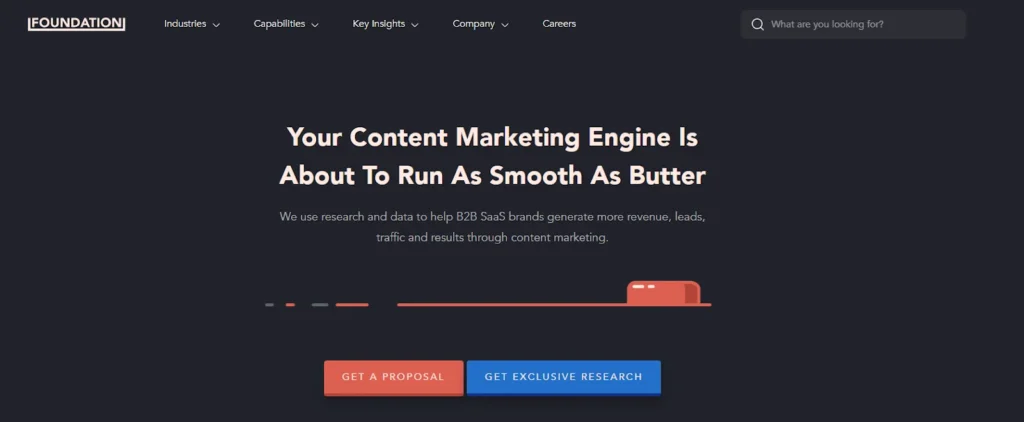 Foundation is not just a name; it's their approach. They lay a solid foundation for end-to-end content marketing strategies, diving deep into brands, trends, and growth channels. Their strategies aren't solely focused on creating content; they're about crafting value, ensuring that every piece resonates with the intended audience and drives meaningful engagement.
Specialties:
End-to-end content marketing strategy
In-depth brand analysis
Key Takeaways When Partnering with a Content Marketing Agency
Choosing the right content marketing agency is more than just a business decision; it's about forging a partnership that can shape the narrative of your brand. Here's what to consider:
Alignment with Business Goals:
Every business has its unique goals and vision. Whether it's expanding into new markets, launching a product, or getting more people to know about your brand. It's important that the agency understands these goals and aligns itself with these objectives. Think of it as setting a shared destination on a journey; you both need to know where you're headed and why.
A successful partnership thrives on open and transparent communication. It's essential to establish channels where feedback, ideas, and concerns can flow freely. This mutual understanding ensures that the content produced resonates with your brand's voice and message. It's like having a conversation where both parties actively listen and respond.
Value of Long-Term Partnerships:
In content marketing, consistency is key. While short-term campaigns can generate buzz, long-term strategies build lasting brand loyalty and trust. By fostering a long-term relationship with an agency, you benefit from their deepening understanding of your business. This leads to more nuanced and effective content strategies.
Also, if you're a startup, you can use an affordable SEO tool to set up your content marketing strategy.
Conclusion
Partnering with a content marketing agency is a collaborative venture. It's about mutual growth, understanding, and working hand-in-hand to craft stories that captivate and engage your audience.